1 June 2022
The Authentic Italian Table 2022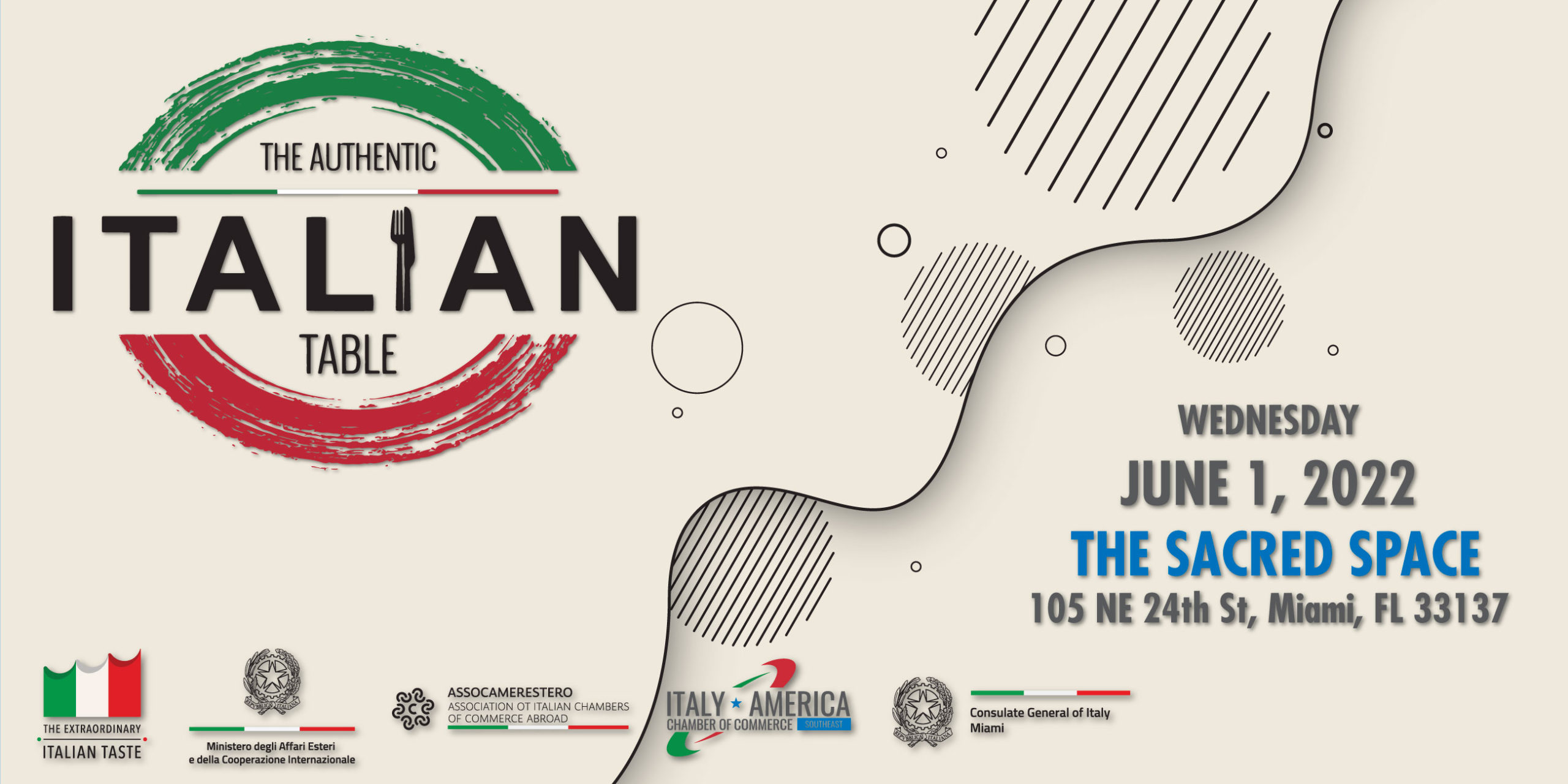 Back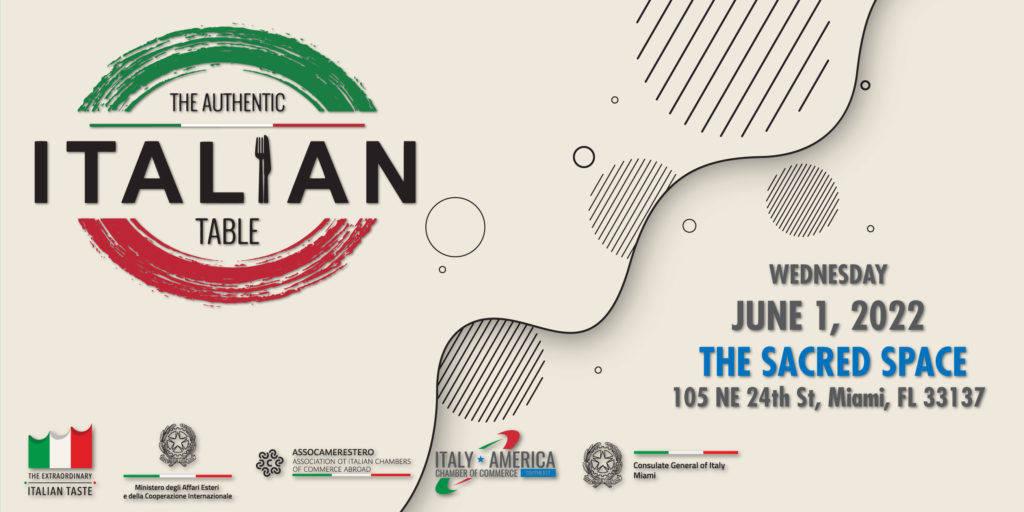 On Wednesday, June 1, the 2022 edition of "The Authentic Italian Table" event took place in Miami at The Sacred Space, located in the trendy Wynwood neighborhood. This event, which is part of "The Extraordinary Italian Taste" campaign, promoted by the Ministry of Foreign Affairs, has presented two masterclasses, mainly dedicated to extra virgin olive oil as a fundamental ingredient of Mediterranean cuisine.
The two masterclasses have been conducted by Andrea Marchesin, Executive Chef of the well-known Italian restaurant in Miami, Toscana Divino.
The first masterclass, entitled "True Italian ingredients for creative Seafood Charcuterie" has seen the collaboration of the Bologna-based company Palazzo di Varignana.
Several Italian extra virgin olive oils have been presented to the attending hospitality professionals with an emphasis on the benefits of light, natural, organic, and sustainable cooking.
The Valdo winery has been responsible for pairing the dishes presented with its own DOCG prosecco.
The second masterclass, entitled "Raw and Natural Tuscan Cooking", has seen the collaboration of the Consortium for the Protection of Tuscan Extra Virgin Olive Oil PGI.
Chef Marchesin has presented a crudités dish using organic Tuscan products. Emphasis has been placed on the tradition of this regional Italian cuisine highlighting its fresh vegetables and organic meat.
The combination of the dish with a Chianti Classico DOCG has been provided by the collaboration of the Ruffino winery.
At this edition of Authentic Italian Table, about 60 U.S. industry professionals including chefs, restaurateurs, importers and distributors, bloggers and journalists will be involved in the two masterclasses, for an afternoon totally dedicated to the promotion of the genuineness of Made in Italy.
Watch here the video recap of the 2022 Authentic Italian Table event: