1 December 2021
THE AUTHENTIC ITALIAN TABLE – GALA EVENT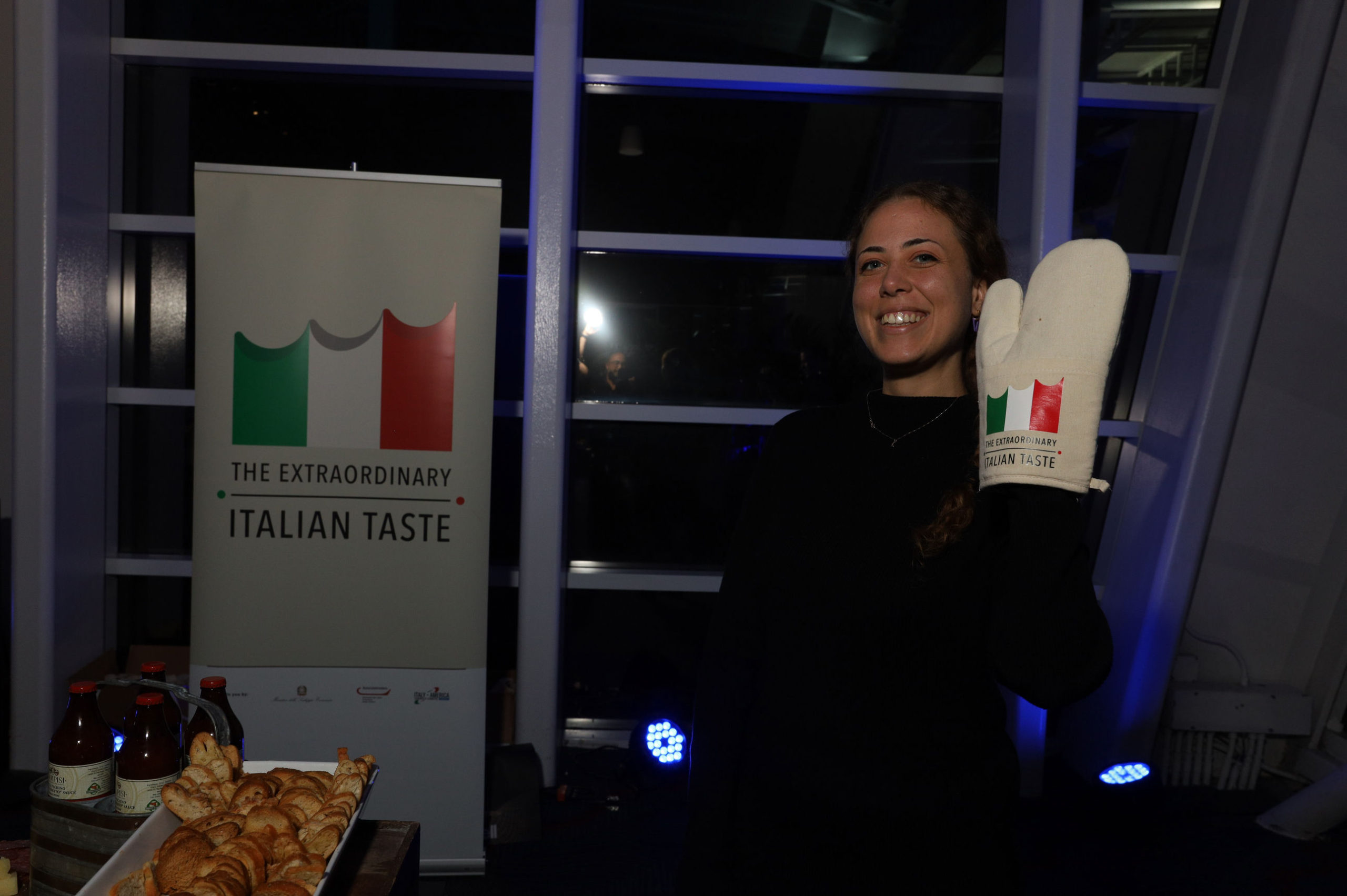 Back
Some of the most important Food and Wine buyers from the state of Florida as well as journalists and food bloggers were invited, on December 1, at the Port of Miami to learn about new products and brands. This selected event has been a great opportunity for B2B meetings and networking.
At the event the following products from renowned Italian producers and local importers and distributors were presented:
DOC and DOCG Prosecco Selection by Valdo
Lugana Soraighe Bennati DOC 2020, Recioto Valpolicella Bennati DOCG 2019, Ribolla Gialla Pitars IGT 2019, Brunello di Montalcino Famiglia Falorni DOCG 2016, Amarone della Valpolicella Bennati DOCG 2016, and Prosecco Rose Abbazia DOC 2021 by Wine Lovers Distributors
Beer Selection by Birra Peroni- Nastro Azzurro
Strega liquor by local distributor Shaw Ross International
Acqua Panna and San Pellegrino by local distributor Nestle Waters North America
Prosciutto di Parma DOP, Prosciutto San Daniele DOP, and Grana Padano DOP by local distributorOrso Industries
Pecorino Toscano DOP, Olive di Cerignola DOP (Zuccato), Miele tartufato (Tita Italia), Salsa con asparagi e mandorle, Salsa pesto rosso alla mediterranea (Zuccato) by local gourmet market Mercato Miami
Parmigiano DOP (Bertozzi), Olive di Castelvetrano (Cinquina), Salse al pomodoro pachino e alle sarde (Campisi), Speck dell'Alto Adige IGP, Primo Sale (Paolo), Bruschette ai funghi (Cinquina) by local gourmet market Origini Italian
Aceto Balsamico di Modena IGP – based products by Giusti.
The first part of the event has been dedicated to business meetings between industry professionals representing Italian food and wine producers and consortiums, renowned Italian chefs from Miami, and buyers from the major hospitality groups of South Florida, including The Apollo Group, MSC Cruises USA, Carnival Corporation, and InterAmerican Hotels.
Later, at the networking cocktail, products of Italian F&B excellence were presented and offered to the guests for a tasting.
The Gala Dinner concluded the event. The dinner has been the occasion to further promote Italian authentic products through the dishes designed by the Italian American Chef Dewey Losasso, Corporate Executive Chef of Bill Hansen Catering, the major catering company of South Florida.
Also, local authorities have joined for the event, like the Consul General of Italy, Cristiano Musillo, and the Director of Port Miami, Juan Kuryla.