1 September 2020
E-Masterclass Authentic Italian Table: Northern Italy's Rustic Cuisine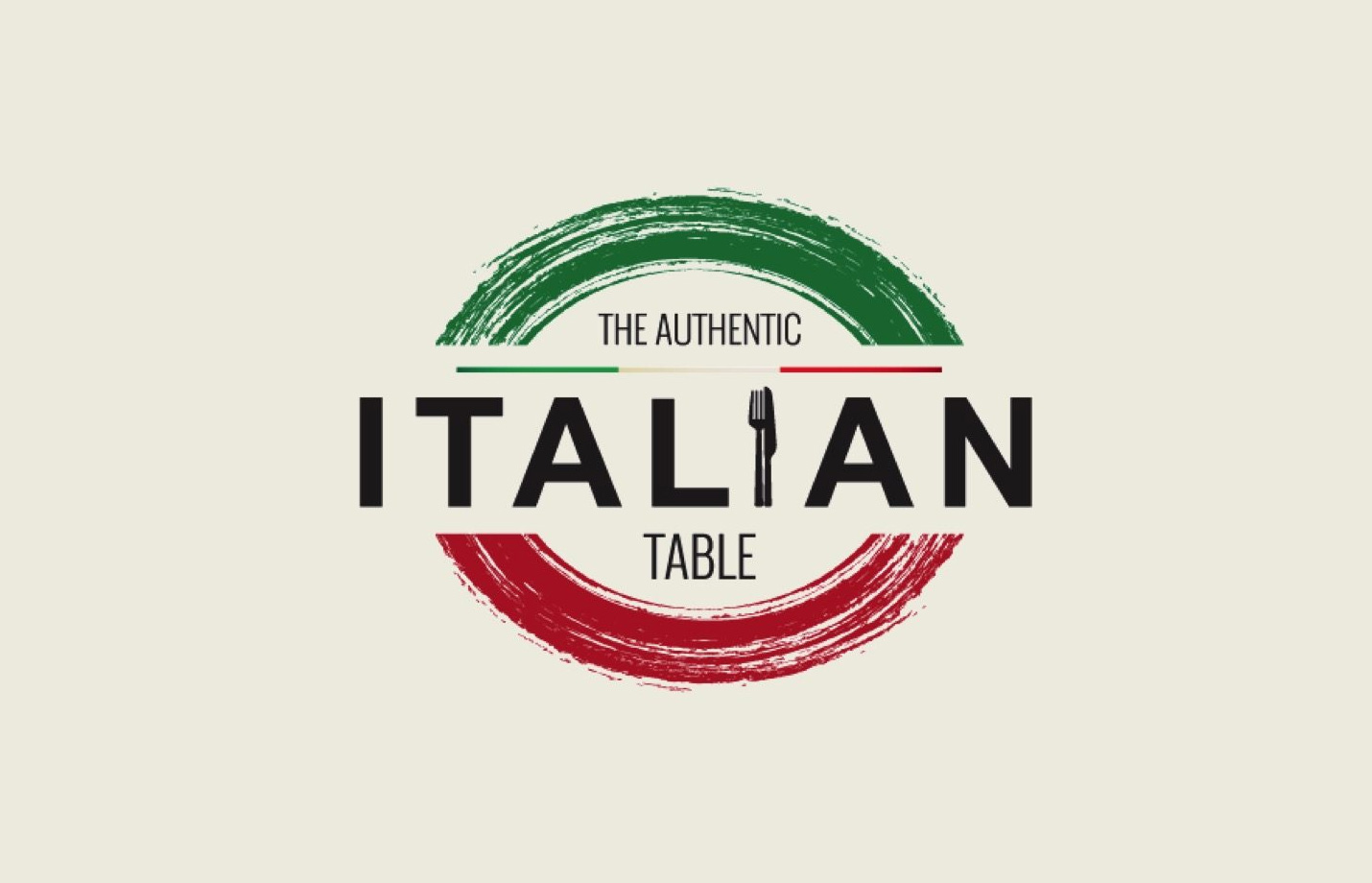 Back
A TRATTORIA STYLE EXPERIENCE TO DISCOVER UNIQUE FOOD PRODUCTS
TUESDAY – SEPTEMBER 1, 2020 | 4:00PM-5:30 PM EST
---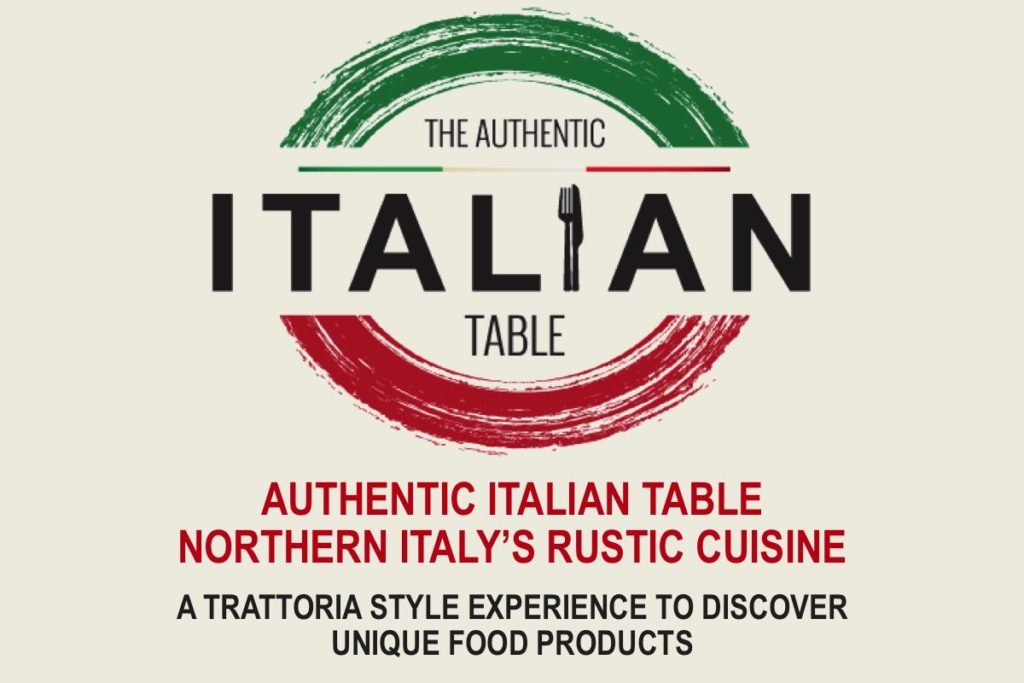 On September 1st 2020, the Italy-America Chamber of Commerce Southeast held 'The Authentic Italian Table: Northern Italy's Rustic Cuisine', a virtual event arranged through Zoom in which participants had the opportunity to enjoy flavors and views from Northern Italy.
The event was part of the 'The Extraordinary Italian Taste' campaign, promoted by the Italian Government and devoted to promote 'Made in Italy' food products and the Italian authentic restaurants.
Carlo Donadoni, President of the Italian Chefs Federation – USA Delegation, and Angelo Masarin, Chef of 'Salumeria 104' restaurant in Miami, led the participants through a culinary experience aimed to discover the most typical Italian dishes. Prior to the event, a selected public of food bloggers and influencers received a food box containing the necessary ingredients to be able to follow along the chefs' instructions and cook in real time from the comfort of their kitchens on the day of the event.
The three-course menu made of a starter, one first course and a dessert and wine pairing was prepared using products of protected designation of origin (PDO) and products of protected geographical indication (PGI) coming from Italian lands like Montasio cheese PDO, rice PDO from Vercelli area, extra virgin olive oil PDO from Riviera Ligure, and Grana Padano cheese PDO.
In addition, besides the food products and their flavors, the stars of the event have also been the Italian locations and views, presented by a representative of the Italian Government Tourist Board (ENIT).
Thanks to our partners:
Italian Government Tourist Board (ENIT).
Italian Chef Federation – USA Delegation
Salumeria 104 Restaurant (Miami, FL)
---
TO WATCH THE VIDEO RECAP, CLICK HERE
---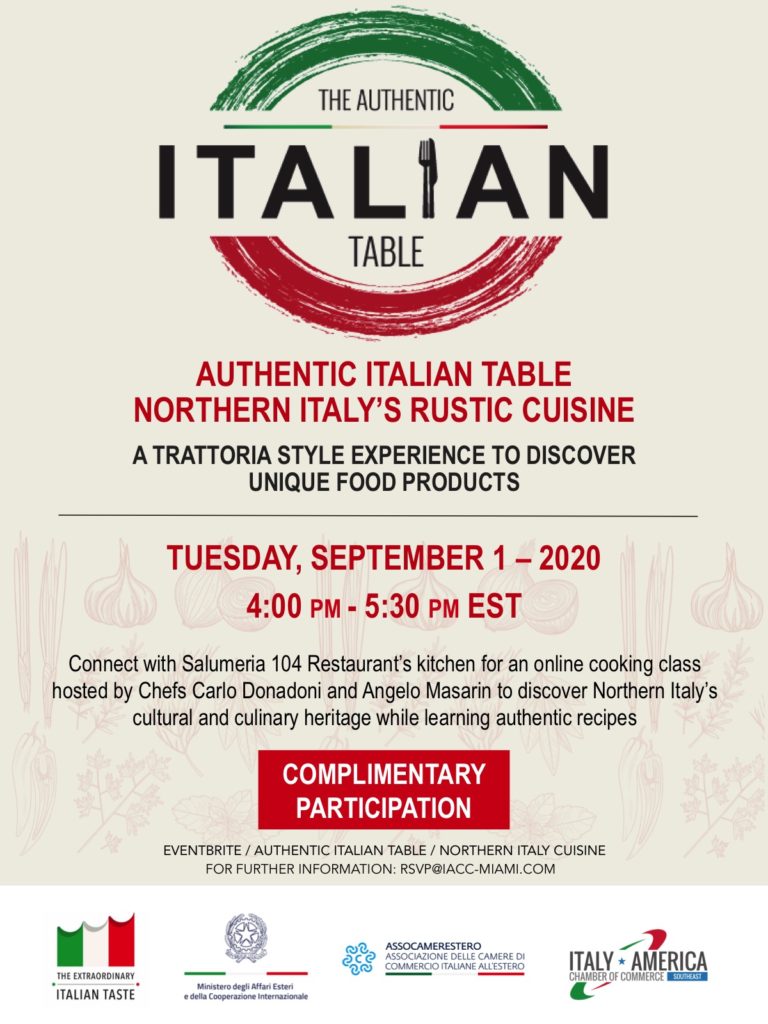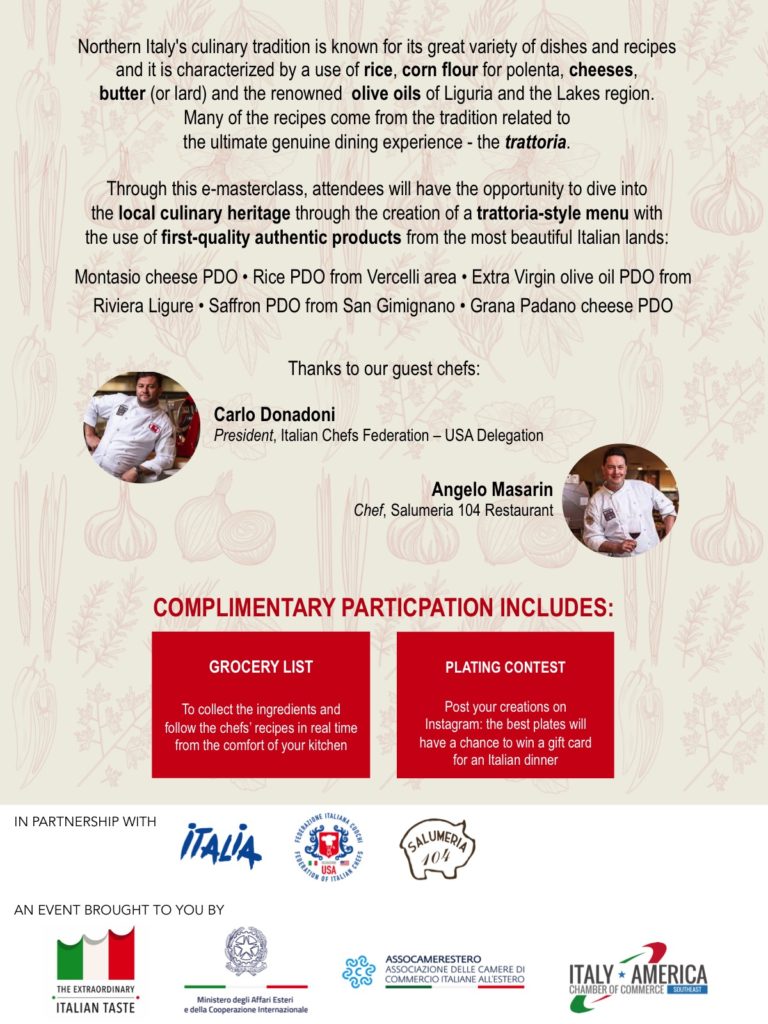 Contact us at marketing@iacc-miami.com to discover how to partner with
us for the next appointment of the IACCSE e-masterclass series.