15 September 2020
E-Masterclass "Prosecco DOC"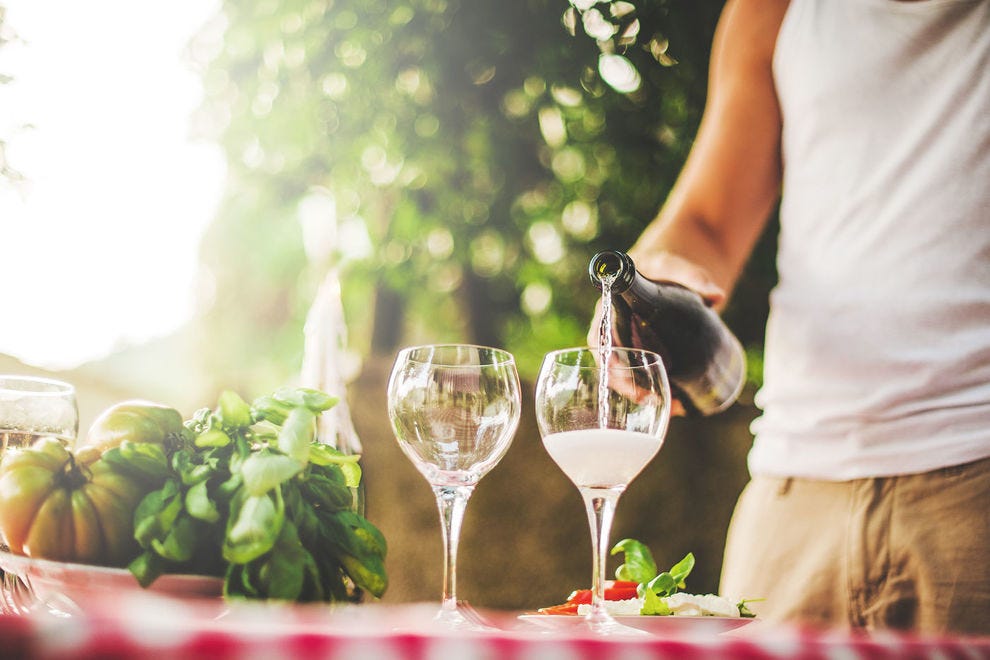 Back
A JOURNEY THROUGH THE ITALIAN BUBBLES TRADITION AND PASSION
TUESDAY – SEPTEMBER 15, 2020 | 4:30pm-6:00 pm EST
---
On Tuesday, September 15th , The Italy-America Chamber of Commerce Southeast (IACCSE) has proudly held the IACCSE e-masterclass series: "Prosecco DOC: a journey through the Italian bubbles tradition and passion", an online masterclass that gave attendees the opportunity to discover four authentic Italian Prosecco DOC labels thanks to the contribution of importers and distributors operating in Florida, as well as the participation of industry experts.
The e-masterclass was part of the "The Extraordinary Italian Taste" campaign, promoted by the Italian Government and devoted to the promotion of 'Made in Italy' products and the education of American consumers on protected denominations.
Prosecco is the world's most exported Italian wine and the US market alone accounts for 21% of the exports outside of Italy (second only to Europe), with Florida representing a significant share.
During this online event – moderated by Doreen Colondres (Celebrity Chef, Wine Educator, and Cookbook Author) – a panel of experts from the industry shared their expertise and experience in the wine world, with a particular focus on the Prosecco DOC market opportunities and main trends in Florida:
Miguel De Arregui, Director of Food and Beverage, Mandarin Oriental Miami
Alessandra Esteves, Director of Wine Education, Florida Wine Academy
Jennifer Schmitt, Head Sommelier, Zuma Miami
Dieter Xiao, Restaurant Operations and Development Manager, Norwegian Cruise Line Holdings
The e-masterclass allowed the audience to learn not only about the technical characteristics of each of the presented wines, but also to take part to a journey through the many different aspects that revolve around Prosecco DOC and its legacy in the Italian lifestyle, culture and cuisine. Its territory of origin, the best plates to serve it with, how to create cocktails with Prosecco, are just examples of the themes that the presentations included:
Torresella Prosecco DOC
represented by Kristina Sazama, Wine Educator, Santa Margherita USA
PROSECCO, A SUCCESSFUL STORY

Conca d'Oro Prosecco DOC
represented by Paolo Perillo, Co-owner and Sommelier, Italwine USA
PROSECCO BEST PAIRING

Marca Oro DOC Brut
represented by Matteo Bolla, Business Development Manager, Cantine Valdo
BUBBLES & MUSIC
The panel of experts, that prior the event received the wine box with the Proseccos, were interactively involved through a live wine tasting.
The initiative was also open to a public of wine lovers that had the opportunity to participate to the masterclass as spectators and learn about Prosecco DOC and the characteristics of each of the four presented wines, as well as to take part to the tasting by purchasing the wines prior the event at the gourmet market: Origini Italian Market , Miami (FL)
---
TO WATCH THE FULL VIDEO, CLICK HERE
---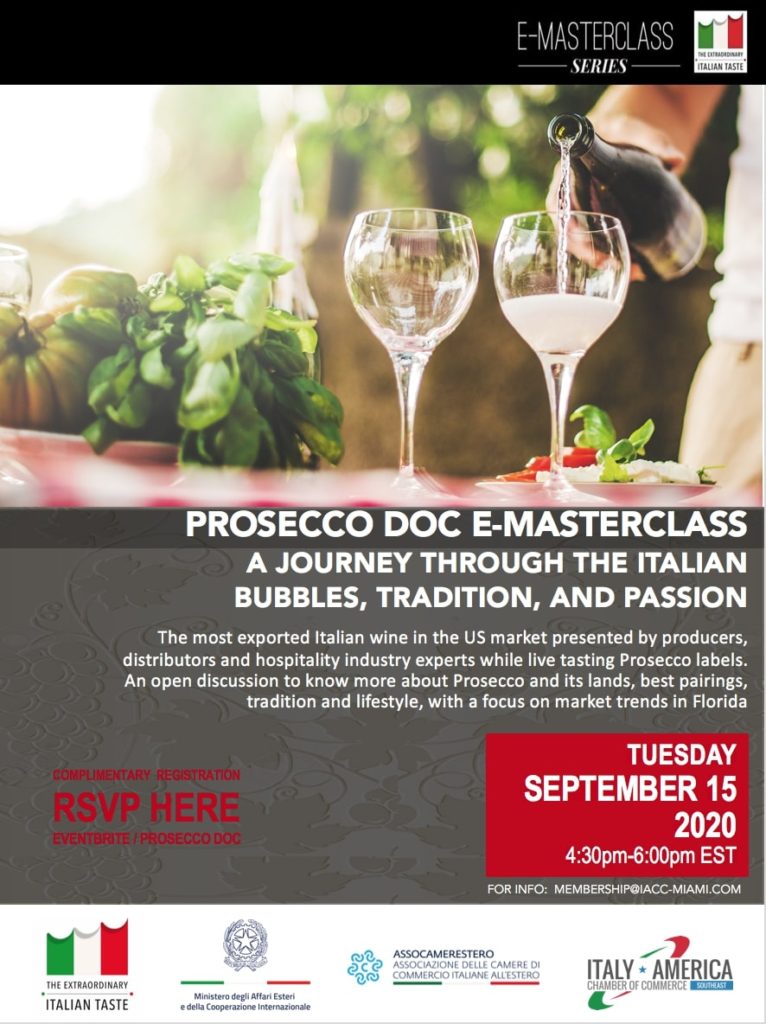 Contact us at marketing@iacc-miami.com to discover how to partner with
us for the next appointment of the IACCSE e-masterclass series.