20 November 2019
The Extraordinary Italian Taste: Pastry and Ice Cream Masterclass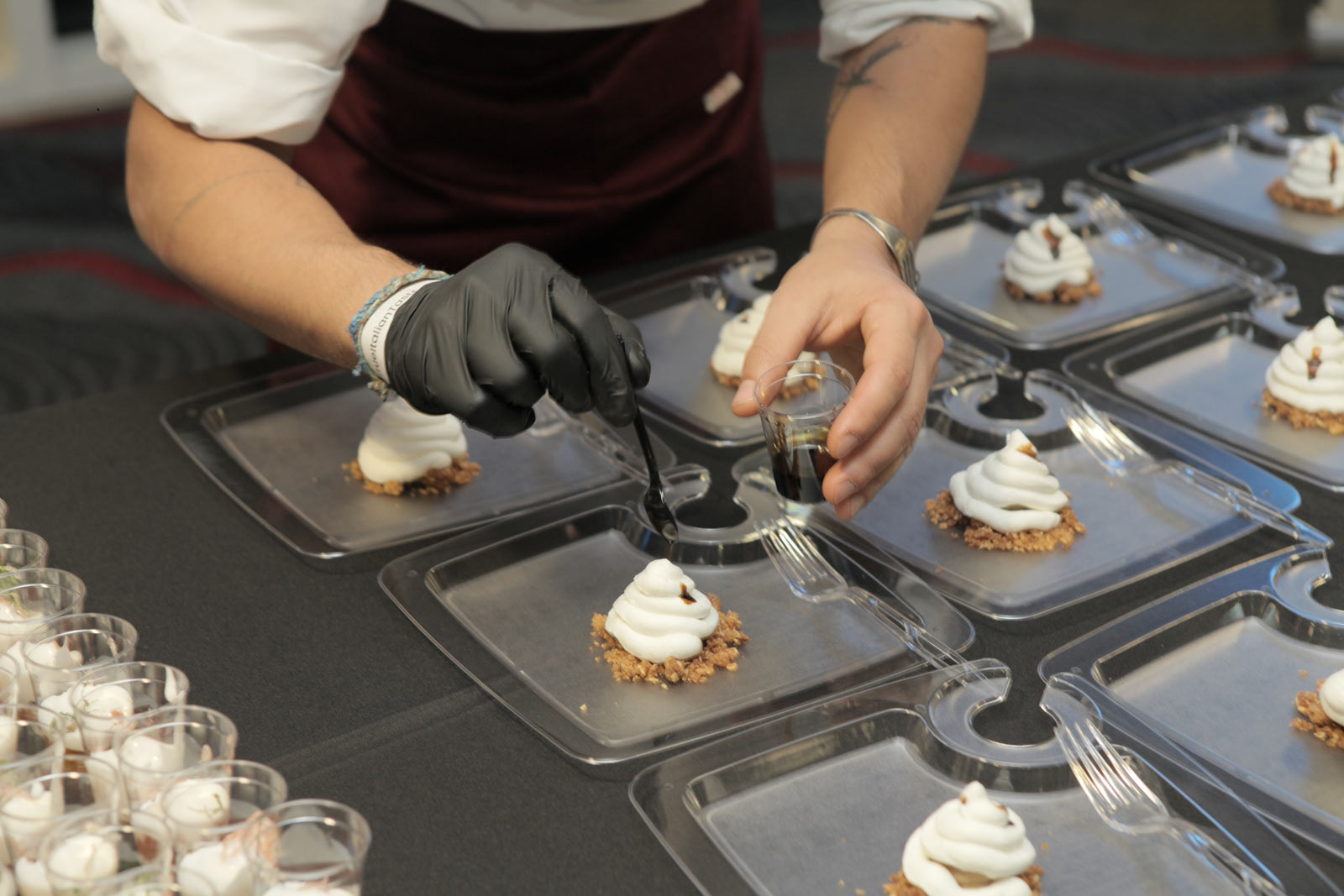 Back
"The Authentic Italian Table – Food & Wine Festival" organized by the Italy-America Chamber of Commerce Southeast on November 20th featured a Masterclass from Michelin-starred chef Luigi Nastri from Rome (Italy) and Italian-American chef Giorgio Rapicavoli, winner of the Food Network's "Chopped" Ultimate Champions in 2014.
Chef Nastri and Rapicavoli presented a Gourmet Experience focused on "Seasonal ingredients and Innovation on Italian desserts".
The Masterclass – mainly focused on the use of PDO (Protected Denomination of Origin) and PGI (Protected Geographical Indication) products for the preparation of authentic Italian desserts – was organized in collaboration with the Consulate General of Italy in Miami, within the framework of the "Week of Italian Cuisine in the World".
Chef Luigi Nastri obtained his Michelin star while working for the restaurant Stazione di Posta in Rome. His cuisine is characterized by creative preparations mixing traditional Italian flavors and aromas with international inspirations.
Chef Giorgio Rapicavoli has made a name for himself in the Miami area, where he now owns and manages two restaurants Eating House and Glass and Vine, well-known also thanks to his victory in Food Network's first Chopped Ultimate Champions in 2014 with his fantastic dessert.
---