26 January 2021
E-Masterclass – The Secrets of Traditional Balsamic Vinegar and Its Lands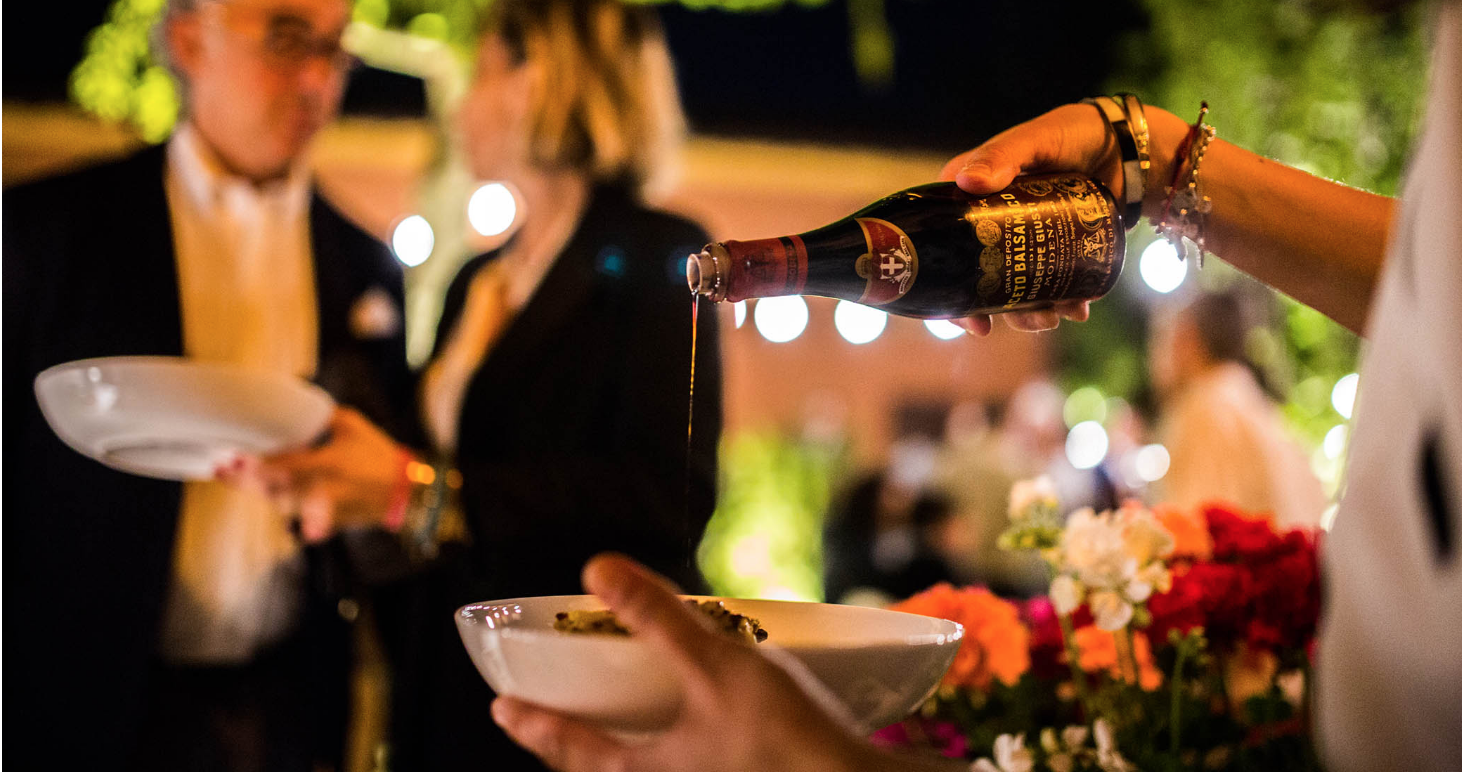 Back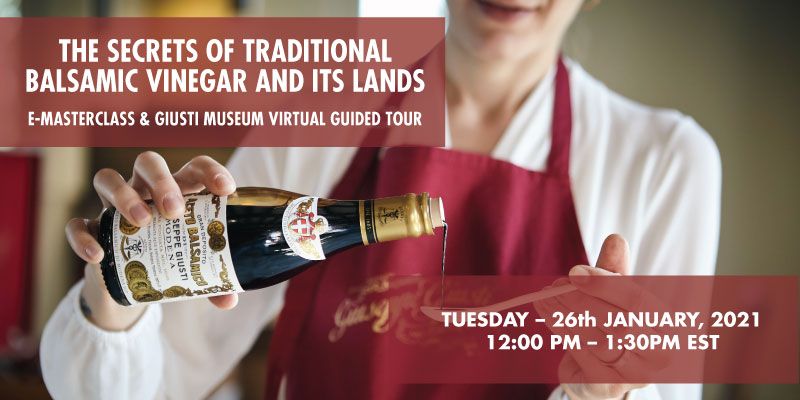 On January 26th, more than 230 participants joined the online masterclass 'The Secrets of Traditional Balsamic Vinegar and Its Lands', a very special culinary event organized by the Italy-America Chamber of Commerce Southeast (IACCSE).
The peculiarity of this interactive event was the guided virtual tour of the Giusti Museum in Modena (Italy), an extraordinary journey through space and time to discover the tradition of balsamic production, its secrets, the land it originated from and the priceless heritage of objects and documents preserved for generations.
Connected from Miami, Chef Andrea Marchesin (Toscana Divino restaurant), led the participants through a culinary experience aimed to discover the different vinegar acidities through a cooking demonstration and live tasting.
A selected audience of food bloggers, local journalists, influencers and tour operators received a food box containing a selection of balsamic vinegars and the ingredients to follow along the chefs' instructions and cook in real time.
In occasion of this e-masterclass, a special thanks goes to our partners: Consulate General of Italy in Miami, Italian Government Tourist Board (ENIT), Emilia Romagna region, Acetaia Giusti, Caseificio Gennari, Oleificio Guccione, International Loft, and Toscana Divino restaurant.
Find here a highlight video of our event, and make sure to follow us on social media to attend our next e-masterclass!
For more information, contact us at projects@iacc-miami.com
Download the recipes here:
Find out more about our food partners:
Balsamic Vinegar Giusti
The exceptional balsamic vinegar produced by the Giusti family relies on the competence, experience, attention to detail and the lengthy period of aging. Proud of a know-how which has been refined over its 400 years family history, the Giusti family has been passing down a recipe that creates a complex harmony of flavors and a product of excellence, appreciated all over the world.
Parmiggiano Reggiano Caseificio Gennari
Parmigiano Reggiano cheese produced by Gennari is a food embodying a wealth of history and culture that arises from constant commitment, love for nature, patience and the will to create a small masterpiece every day.
https://www.caseificiogennari.it/en/
Zahara Extra Virgin Olive Oil
The Zahara extra virgin olive oil produced by the Guccione in Chiaramonte Gulfi (RG) is an exquisite and extremely balanced oil, awarded in the last 4 years with the prestigious 3 Leaves of the Gambero Rosso, the highest award given each year to the best Italian oils. The product is distributed in the United States by International Loft and can be purchased at the link below.